Real-Time Bidding is the new buzzword in onlinemarketing and AdSpirit is one of the first german AdServer providers at the forefront!
What is RealTime Bidding?
Real-Time Bidding is the auctioning of ads in real time. Hereby the selling AdServer asks the buying AdServers for each individual impression and asks for bids.
The bids will be evaluated within milliseconds. The bidder with the highest price will receive the ad.
optimized utilization of placements
always getting the best price
live-exchange of booking information
"Cherry-Picking" possible (only advertisements you really want)
possibility to work with serveral platforms
easy integration to existing processes as standard campaign
frequency-cappings, targeting and optimization can be used directly
using AdSpirit is possible for all RTB-usages:

demand-side-plattform (DSP)
sell-side-plattform (SSP)
trading-desk / agency platform
marketplace / ad marketplace
yield-optimizer
much more ...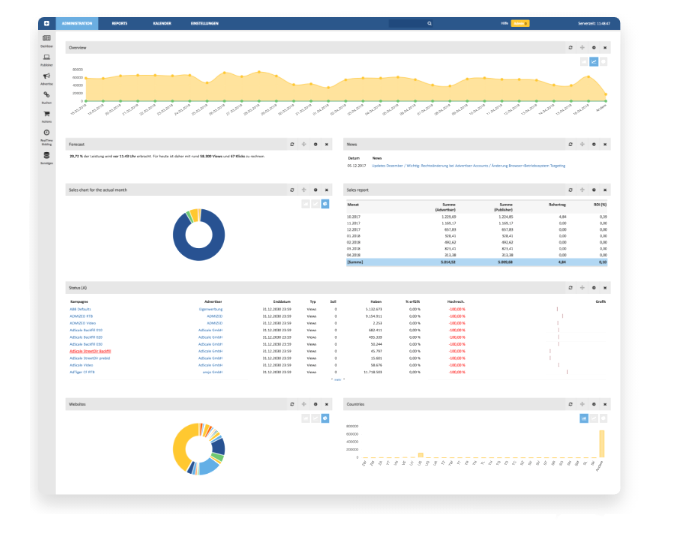 AdSpirit's Private RTB Plattform
As an indepent technology provider AdSpirit enables the direct access to SSPs, DSP and AdExchanges. The connection to partners is here exclusively between you and your partner – without detours, without third parties and without AdSpirit itself or other clients being involved. This offers many advantages, in contrary to other providers which are offering their own DSP/SSP:
With AdSpirit, you can do without Headerbidding – AdSpirit can directly integrate all common DSP and AdExchanges, making  Headerbidding redundant. If you still want to, of course AdSpirit supports a problem-free integration of Headerbidding.
AdSpirit innately supports serveral protocols which enables connections to the  most significant online marketplaces in realtime. Furthermore AdSpirit-Clients can trade together in the most easy and direct way.